About Us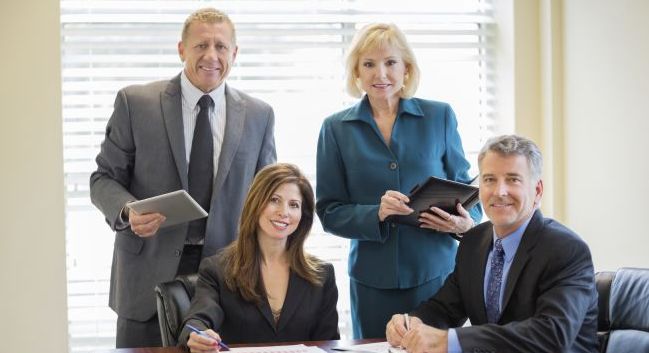 We are a community of Directors who desire to find more board opportunities to help companies and their management team reach their goals. We also desire to continue our education on privately held board issues. Our members are experienced board candidates with references and connections.
We will not admit new members without a reference from one of our selected advisors or other members. It is important we carefully select members, not to be clubby, but to ensure quality and collegiality.
Read our FAQ's
DirectorsMarketplace.org was founded by Jack Veale, a Certified Management Consultant with more than 25 years of experience in forming or advising hundreds of boards and CEOs of privately held, family owned and ESOP companies. In 1989, he started PTCFO, Inc., short for "Part Time CFO," which has evolved to "Professionalizing The Corporate and Family Organization" when he focused on assisting CEOs, Families and their boards to streamline their governance and succession planning. Learn more about Jack on LinkedIn.
Over the years, Jack struggled to find highly-qualified, independent board members for his clients. Existing popular governance-related associations and websites did not provide the types of board members needed. So, Jack formed DirectorsMarketplace.org by inviting a small group of the most seasoned Board Directors he knew to join as members and by carefully selecting 100+ Advisors and Referral Sources – those allowed to search but not solicit.
Our Referral Sources and Shareholders continue to actively search for highly-qualified Directors to fill their boards. So Jack is currently seeking to expand its Director Membership group. Jack is personally involved in vetting every Director candidate in order to build a select group of seasoned Director members to not only meet the requirements expected by our Advisors/Referral Sources but to enable relationship building, education, and networking that often leads to new friendships."